Ever since I took my trip to the Happiest Place on Earth, I have had endless messages, emails, and texts from facebook friends about helping them plan a trip to Disney. Let's be honest, aside from my son, husband, and Jesus; Disney is my favorite thing to talk about! But how do I describe all of that planning into a simple facebook message. For a Disney Fanatic like me, it is merely impossible! Then I thought, "Hey, I'll make a Disney blog!" Whoaa there lady..you barely update this blog...Good point inner self. Which brings me to this post. I am going to tell all my wonderful friends and readers my own personal way of planning for Disney. It may not be 100%, it may not be a professional way of trip planning, but I was planning a trip to Disney when I was pregnant with Peanut. & He was 13 months when I took him, so I've devoted many hours and years to research and planning.
This will be a five part series, so be sure to check back.
Planning for Disney
Ways to Save
Packing for Disney
Plan of Action
Enjoy Disney
Let's start with the basics: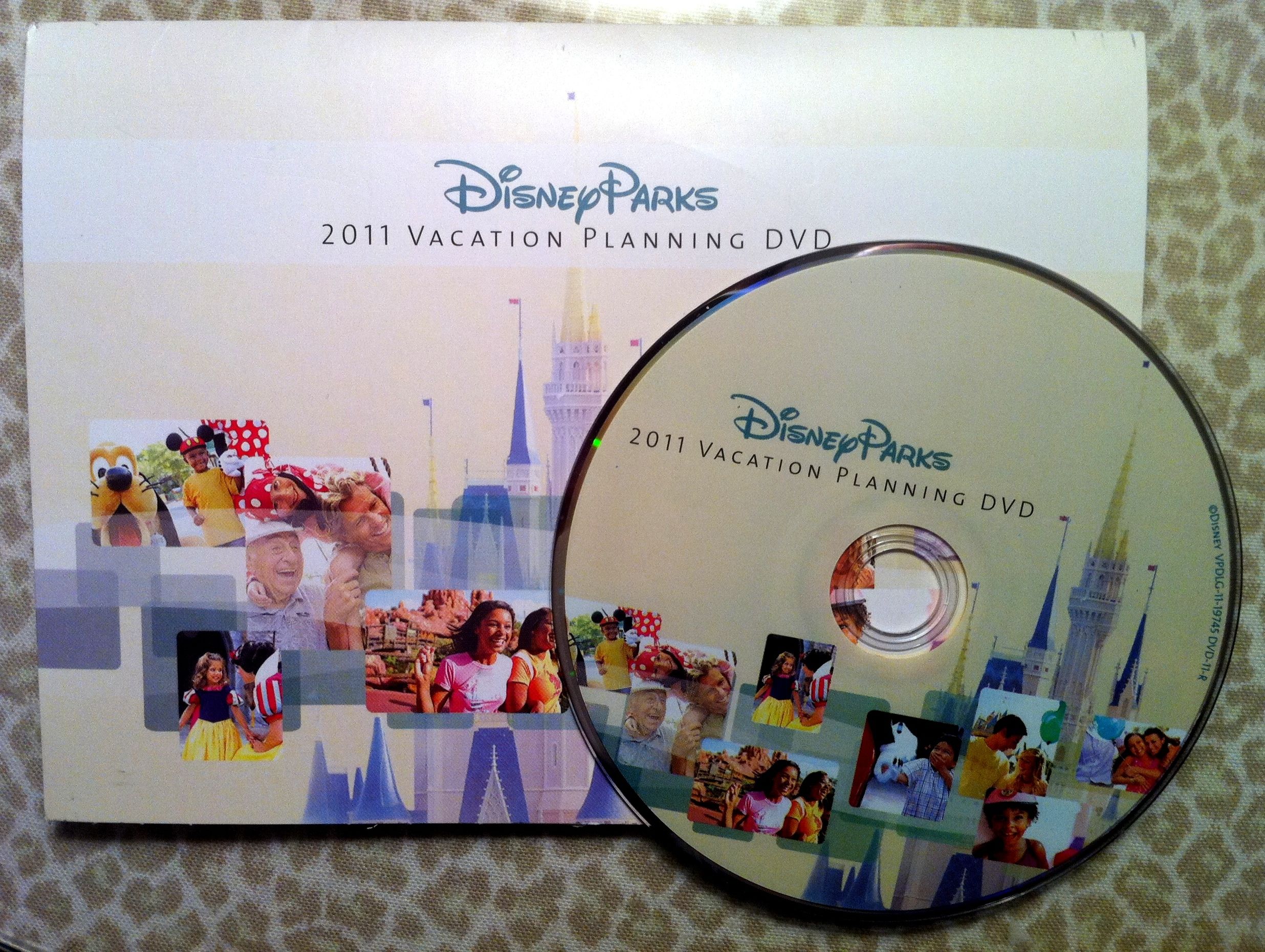 http://alergyfreemouse.com
Order a Disney World DVD
Most people skip this step & I do not know why! It is a completely free disc that has loads of information and even provides you your own personal planning tool! I order a new one every year! Especially with the new fastpass+ (we'll get into that later), the magic bands (again later), and the new park additions at Magic Kingdom, I want to be filled in on everything! Plus I am hopefully heading back in 2015!
Order it now
! You can even order one for Disney Land, Disney Cruise, etc. All of them! FREE! I watch it sometimes when I just need my fill of the parks, and I remember enjoying the VHS back in '97! GO! Then, come back! There is tons more!
http://ems-solutionsinc.com/
2. Visit Crowd Calendars
Let's be honest, this step can and will make or break a trip. Nothing worse than paying thousands of dollars on a dream vacation and then not being able to see and do things you really want to do. What's in your way? Crowds! I visit several different crowd calendars before deciding our dates, and although I didn't choose the cheap season with the lowest possible crowds (didn't work with our schedule), I did choose a regular season with low crowds. Guess what? Between fast pass, rider swap, and low crowds, we never waited more than 20 minutes for a single ride!! Do you know what that can do at a place like Disney? Aside from shows and extras, we almost rode every ride Disney World had to offer. I think we missed one or two from each park.
My favorite crowd calendar is
Dad's Crowd Calendar
. That along with
Touring Plans
helped me decide on a specific time of year, week, and which parks to visit which days! Touring Plans does cost money. The best part? If you order this
guide
(or
this one
), you get a discount. To me, the book is worth it, along with the subscription. Why? You can either personalize your trip plans or have them personalized for you; you can view real wait times while in the park; and you can decide which park to visit each day. You can view the a month from now on their calendars, which gives you an idea of what it shows. It shows how low the crowds are and at which park, which day. Trust me, $12.95 is worth it to me to know exactly what you're doing in such a big place, a place you're spending tons of money on, and a place you have never been (or at least in a long time). Once you find when you want to go, I would get a subscription so you can see your trip dates to start planning your parks so you can do your fastpasses and dining reservations!
http://disneydreaming.com
3. Pick Your Time
Now that you have your general idea of when to go, start doing your deep research. See what events go on during that time. Maybe you'd be interested in a different time. Want to experience Christmas at Disney? December and most of November is scary at WDW. The crowds are at max and you can barely move, let alone enjoy yourself. There are a couple of weeks in November where they have everything set up for Christmas without the crowds. Same goes for Halloween. Love food & wine? Who doesn't?? That's in the fall. Got a green thumb? The Flower and Garden Festival is in the Spring. (When we went!) Seriously, hang out on the disney website. You'll discover all sorts of things and it will really help you narrow down when you want to go. Also consider specials (#6 on this list).
At our resort, the newest value resort, Art of Animation
4. Decide on-property vs. off-property
I may be a bit biased when it comes to Disney, I'll admit, but I also LOVE saving money. So I will give you the good, bad, and ugly of this one.
Pros of staying on site:
Transportation to and from airport- FREE
Ability to add of meal plans (look for more info in # 9)
Free transportation to and from the parks (about 15 minute wait times)
Beautifully decorated rooms and friendly service
Disney Extra Fun; like hotel movie nights
Extra Magic Hours (The ability to visit a park early or stay at a park late)
Fridge in most rooms
Cons of staying on site:
The extra cost for these amenities (this is only one, but it is a biggie!)
Pros of staying off-site:
May or may not save extra money on rooms
May be able to have fridge, microwave, etc.
Freedom to visit other parks like Universal, Sea World, etc.
Cons of staying off site:
May have to pay for transportation to the parks (or long wait times for free ones)
Provide own transportation to and from airport
No Extra magic hours
No Disney dining plan
May have to rent a car
Okay, I know it looks pretty biased, but I promise, this is just from my experience! To me, when taking a vacation to Disney, I don't want to leave the magic behind when I leave the parks. Staying on site is such a blast from the moment you check in! Their rooms are decorated in Disney decor, the property, the pools, each hotel has a cafeteria or restaurant, gift shop, etc. It's like its own fun place to visit! Not to mention the friendliness of the staff and housekeeping.
The only comparison I have is when we stayed off-property back in 1998, my first visit at age 7. I remember waiting for at least 30 minutes to an hour for our free transportation. To me that is a biggie. If you wait 1 hour everyday to leave and go back, that is 2 hours out of your schedule. That can cost cranky/bored kiddos, which makes for an even worse trip! Staying at a Disney resort, we never waited more than 15 minutes, even for the first morning bus, or the last evening bus! If you're taking young kids, I personally believe, staying on property is the best option.
Also, be sure to compare prices. Sometimes, during a certain time of year, or a certain promotion will feature the value resorts as low as $89 a night. Compare hotels, the cost of a rental car, food without the dining plan, and everything in between. Yes, a 4-year-old will be happy with any old pool, but remember, it is your vacation too. I love feeling like a doe-eyed child when I arrive at that Disney World sign!
Baby's first plane ride
5. Decide on Transportation
This is a big one. Taking an infant to Disney? Through most airlines, they fly free. This saved us a boat load when we took Peanut. We paid about $400 for a round trip to Florida for all three of us. Now that he will be 3 on our next visit? Almost $800! That is considered a deal also... Don't mind driving?
Use this calculator.
You put in the make, model, and year of your car and where you're going. It will show you how much gas you will use based on the current gas prices. A trip in my SUV will cost us around $400 there and back. That's half the price!! A trip to Orlando from Indianapolis is a little over 14 hours by car and 2 hours by plane. Decide which is more precious to you: money or time. If you can drive there through the night, without stopping at a hotel or by packing your own snacks and meals, driving is the way to go! You may have to take an extra vacation day, or leave a day sooner; but in the long run, you will save a great deal of money, and will not have to rent a car if you stay off property, or want to visit other parks, shopping, beach, etc. Let's also be honest, my 2-year-old would never sit on a 2 hour flight now, but he will sleep soundly in a car for 14 hours. Make your decision based on you, your comfort level, and your pocketbook. If you haven't guessed, we do plan on driving next time, even though I vowed not to ever drive to Florida after my first flight 3 years ago, but Disney is worth it to me, especially saving $400!
http://wdwpsp.smugmug.com/
6. Look at Specials and History of Specials
This is important. Most people go on disneyworld.com and put in info, plan a trip, pay a deposit, and get really happy. For us frugal folk, that is just stupid. Sorry, but it's true. They have no idea the amount they could save! Did you know Disney has a
special offers
page? It's true! It lists all of their current specials. The great part? The majority of these specials repeat the same time each year. Like free dining and 30% off resorts is featured 2-3 times a year. You can also talk to a travel agent that specializes in Disney World travels. They can let you know all current specials and which works best for your family. I particularly like
this one
. Like them on
facebook
, and see all the updated specials and offers year round!
You can also google the history or these specials. When I went in May, it was regular season and there were no special offer for my dates. This year, for Disney credit or debit card members, you can get all sorts of goodies for the first week of May (when we went). The good news? If you already have a vacation booked and a special comes up for your trip, you can call and ask them to apply it to it! As long as it is eligible, I have never heard of anyone being turning down for them!
Even crying he is the cutest mouse ever
7. Put down Deposits
Now that you've picked your dates, transportation, and hotel, you can decide how many days you want to spend. I recommend doing all 4 parks for first time visitors, visiting one park each day. It gives you plenty of time to see and do most everything. I also go through the website once I have everything determined. There you will put down a $200, non-refundable deposit. If you pay off your whole trip and aren't able to go, you will get everything but the deposit back!
8. Look into Character Dining and Fastpass+
Now that you know when you're going, and which park you're going to which day, you can deceiver if you're going to do character dining. Reservations can be made up to 180 days before your trip and are strongly recommended! Some are in other resort hotels, some are in the parks. Some are more for older children, some are for younger kids. Our favorite for our little guy is the Play-N-Dine at Hollywood Studios. Here's a tip, make an early reservation, like 8am. Once you are done eating, you are already in the park and can make a quick escape to the longest wait line in HS, Toy Story Mania. Run out of time? Our reservation was at 8:15 and we still weren't finished by the 9am park open. Sorry, but when you have an endless buffet of Mickey waffles and get to hang out with Handy Manny, you'll understand. So, the Hubs ran and grabbed up some early fastpass tickets. Our wait time? 10 minutes. Ah, I love knowing all the secrets.
With the new fastpass+ , I am not fully aware of how it works. I hope to be able to update this section soon. The old fastpass worked like this: You can get one fastpass at a time, per ticket holder. So, if Splash Mountain had an hour stand by time, you could get a fastpass, lets say the window was 10:30-11:30. You insert your ticket, and out comes your fastpass. You then have from 10:30-11:30 to enter the fastpass line for this ride. Most fastpass wait times are less than 20 minutes. That means you can enjoy other perks of the park rather than waiting in long lines.
From my understanding, the new fastpass+ can be made up to 60 days in advance. It works on firework seats (which are sometimes reserved 2-3 hours before they start), and character meets, which we stood in line for 45 minutes for. (Probably the longest thing we waited on!) It also works for rides. Not all participate, but most of the popular ones. You can change them before their start time, so for the above example. If you reserve a fastpass for Splash Mountain for 10:30-11:30, and the stand by time is only 15 minutes, you can change your fastpass to something else up until 10:30. Make sense? Also, instead of having to carry around fastpass tickets, they are on your magic band. Which also has your park ticket, room key, dining plan, etc on it.
Here is a video that may help explain it better.
9. Move onto Step 2: Saving at Disney
Let's hope this one doesn't take me as long as this post took to get up.
Planning Resources: